This version is currently only available in prototype form. It has been fully playtested, but won't be available until we have completed the art and pandemic manufacturing costs come down! Sign up to be notified when it is available.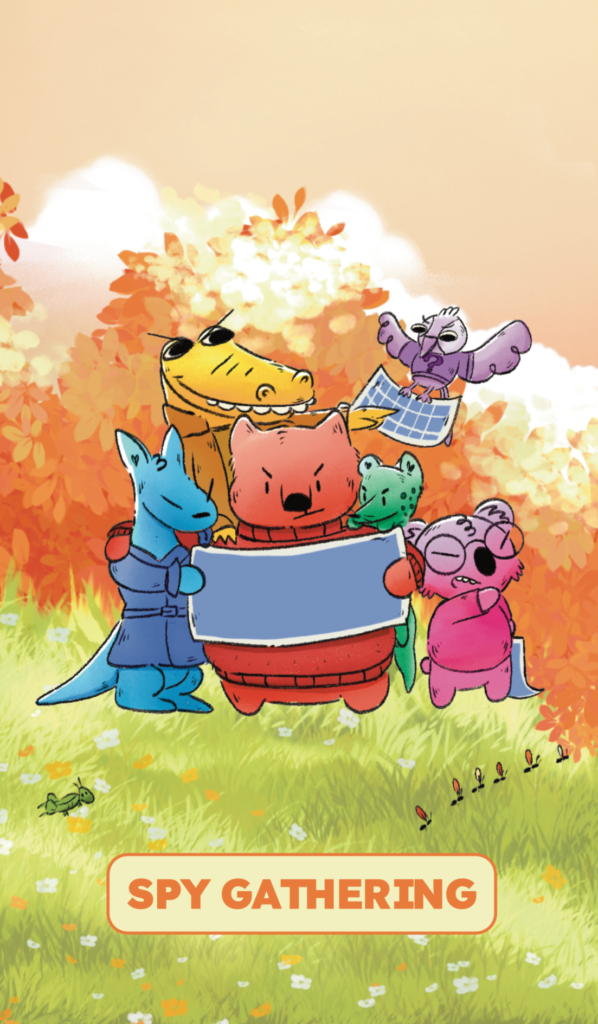 CARD GAME COMPONENTS
108 Tarot Cards, 1 Box, 1 Instruction Poster
– 2 Spy Gathering Cards
– 12 Enter Mission Cards
– 12 Retrieve Mission Cards
– 12 Secret Item Cards
– 12 Exit Mission Cards
– 12 Mission End? Cards
– 12 Spy Debrief Cards
– 12 Gadget Cards
– 12 Whoopsie Cards
– 3 Story Guide Cards
– 3 Spy Intro Cards
– 4 Place Cards
---
GADGET PLAY MODE
Story Mode: This is the default mode. Tell stories about how you made the gadgets from the objects to complete the mission.
Craft Mode: Tell stories inspired by the objects AND try to build the gadget from the objects with binding agents such as tape and string.
Keepsake Mode: Craft Play but with everyday objects from second-hand or discount stores, so players can take home their D.I.Y. gadgets. ["Keepsake Games" named by Shing Yin Khor]
---